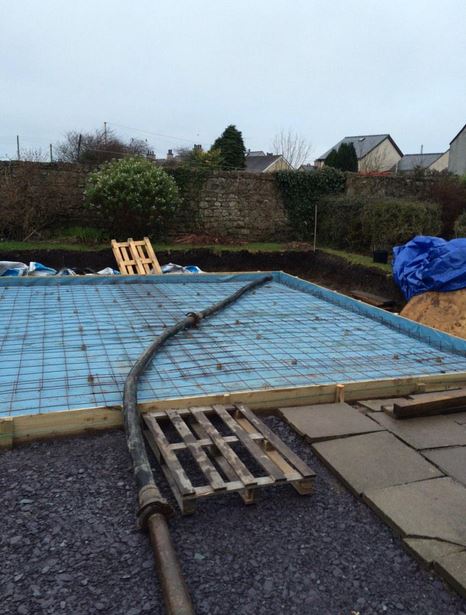 Our concrete pumping service was hired to pump 6m3 of traditional concrete into a garage base in Llanfairpwllgwyngyll, Anglesey. All of our services are ideal for both residential and commercial projects, enabling us to provide our quality services to everyone.
Our concrete pumping service also allows us to pump concrete almost anywhere. If you require our service for a project that takes place on the third floor of a building, then we can still complete the task. Our pipes can be extended for projects which involve great heights or if we are placed in a situation where we cannot get close to the designated project area.
This project required us to stretch our pipes across the customer's garden, in order to reach and pump concrete into the garage base. We completed this project with great success and no problems, due to our highly experienced team here at Pump It.