Concrete Pumping & Liquid Screed Projects in Staffordshire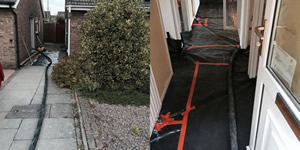 We were asked to help with our services in
concrete pumping
in Staffordshire during July of 2014. Pump It pride ourselves on applying our aptitude to all kind of projects and this household based in
Stone
was no different.
By working with a commercial contractor who was contracted by the local Staffordshire council to renovate properties, we were able to provide an excellent end product for their concrete needs. The client required 7.5m3 of Agilia (a special product we offer) and this was accomplished in no time at all.


The client gave us an enthusiastic response for a job well done with no hassle or problems.
In a very similar job to the one previously detailed, Pump It were requested for another household renovation job in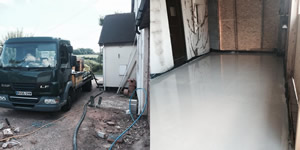 Staffordshire for a property in
Standon
. This time around, the client required 2.5m3 of liquid screed in their property and everything went off without a hitch. T
his was thanks to thorough planning on our part and a lack of obstacles in our path.
Liquid screed is one of our flagship products here at Pump It and we always enjoy the opportunity to use it with our clients.
Some of the benefits of liquid screed include that it takes a lot quicker to dry than concrete, meaning that you can step foot on it in half the time. Our liquid screed services are highly sought after by those who may be in a hurry. Call us on 01352 331 835 for more information.